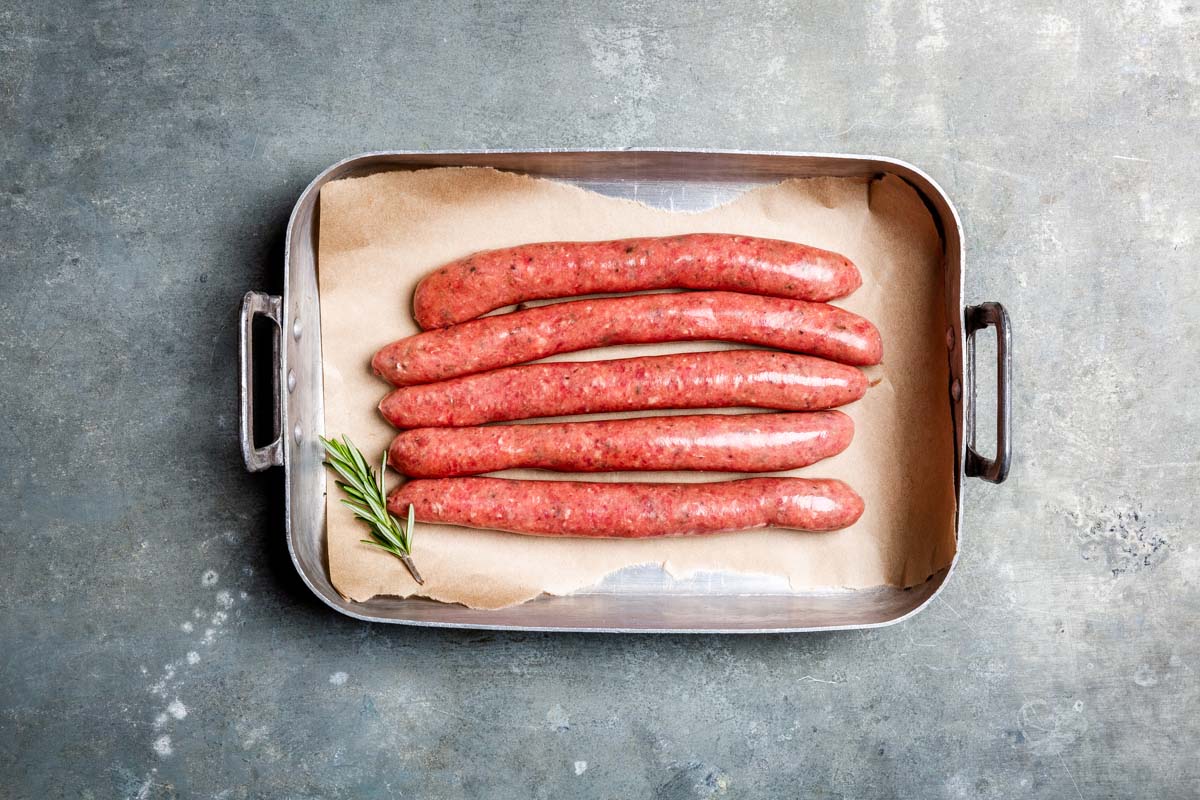 Angus Grass Fed Beef Thin Sausages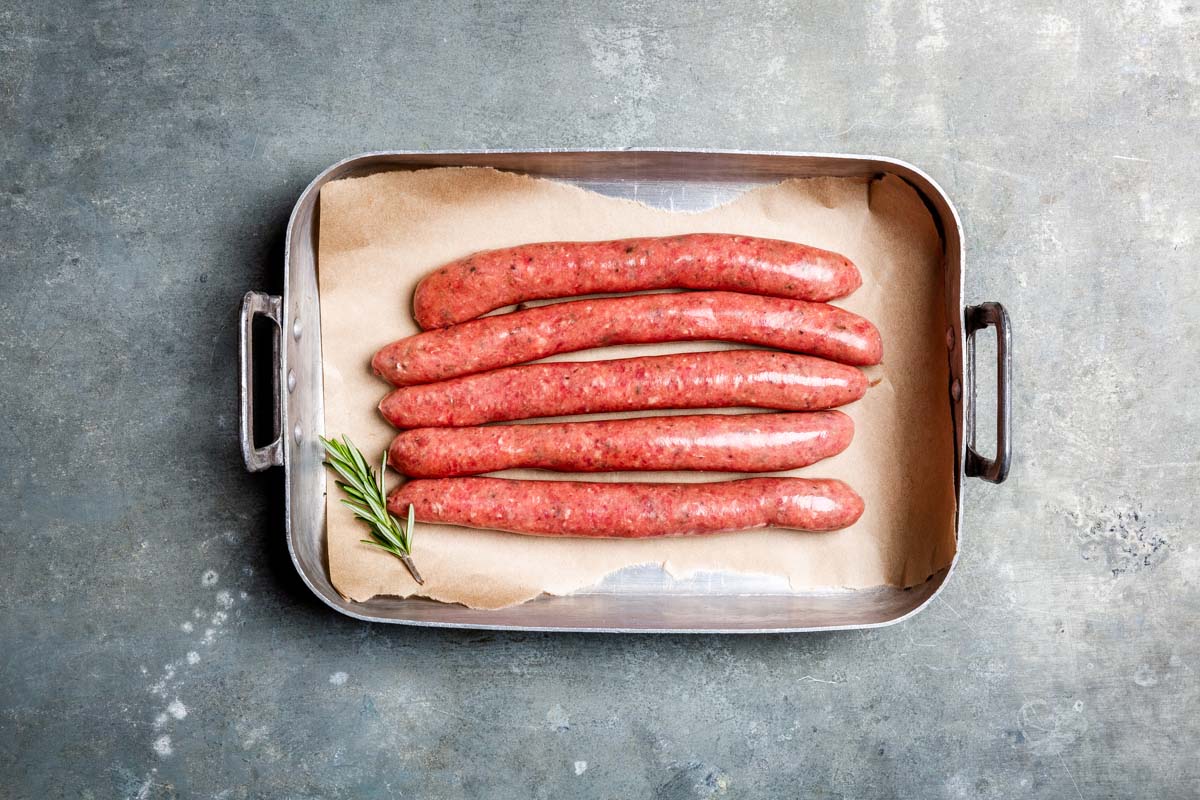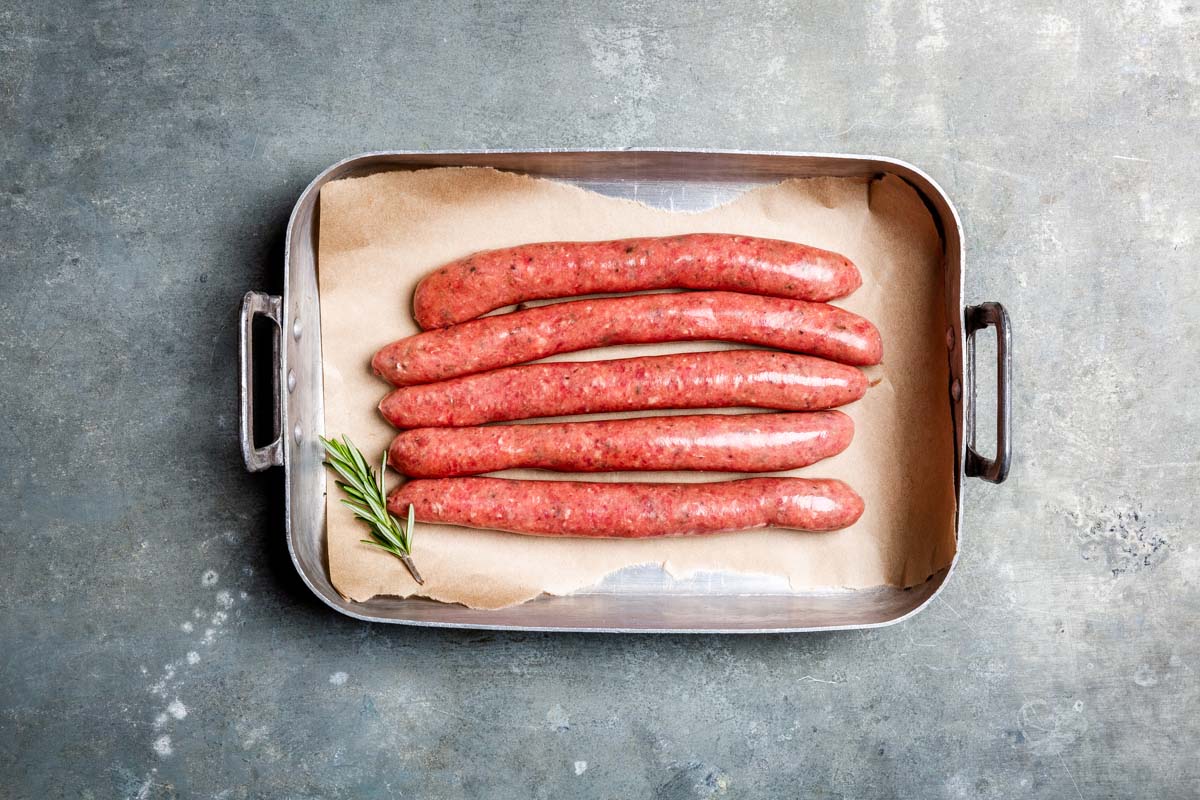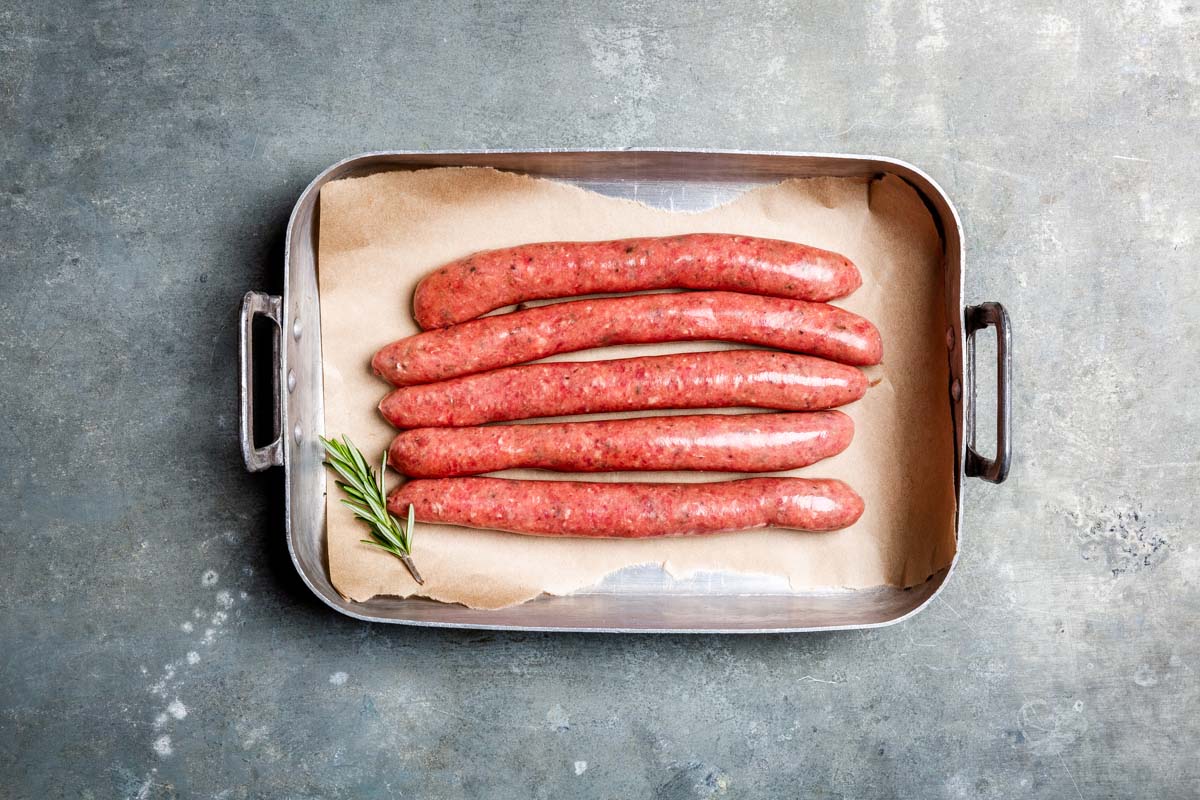 Contains NO artificial flavours and colouring. Contains preservative 223.

Made from 100% Grass Fed Angus Beef, our sausages are created from our own famous recipe and not from a pre-mix that contains MSG, as well as flavoured with subtle spices so not to overpower the flavour of the beef.

They have just enough fat to baste the meat whilst they cook. Ideal for grilling & pan frying. Natural Lamb Casing. Gluten free.